Known Cats
StarClan
Sagehoney:Gray she-cat with ginger patches. honey-colored eyes Died at the claws of Tigerkit by accident.

Willowstar- Pure white she-cat. Leader before Sandstar. Lost final life by old age.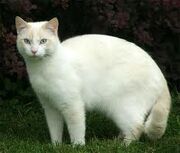 Cloudrise-light brown tabby tom. Father of Dustpelt and Cinderpelt.Killed by ShadowClan.
Lightwhisper- mostly gray she-cat with with under her chin. Mother of Dustpelt and Cinderpelt. Formerly StarClan killed by heat Wave.

Foxflower-long haried ginger she-cat. Cloudrise's second mate,killed by ShadowClan.
Watersplash-shorthaired ginger tomcat. Willowstar's first deputy,died from greencough.
Blackkit-black tom. Son of Lightwhisper and Cloudrise. Heat Wave.
Sundrop-Ginger and white she-cat. Cinderpelt's mentor, died in battle.
Shortwhisher-black and white tom, died of old age. Rosetail- Brown tortoiseshell she-cat. Green eyes Mother of Foxstar and Sandstar. Mudstripe- Brown tabby tom with a dark brown stripe running down his back. Muddy green eyes. Father of Foxstar and Sandstar.
Tumblefoot- Gray tabby tom with white paws. Dull green eyes. Brother of Foxstar and Sandstar. Frostface- white she-cat with piercing green eyes. Aunt of Foxstar and Sandstar. Cloverstar- Brown she-cat with soft green eyes. Leader of StarClan before Willowstar
Hollyleaf
Squrrelkit
Crowkit
Thrushkit
Birdkit
Leafpaw
Smokepaw
Petalpaw
Honeypaw
Whiteshadow
Mintleaf
Stardust
Luckyfoot
Amberheart
Ashclaw
Snowlight
Shademask
Earthheart
Blazeheart
Tigerstripe
Gingerheart
Crystalwing
EarthClan
Brackenstar- Brown and orange tabby with green eyes, formerly leader of EarthClan, died in fox attack, mistaken for a fox.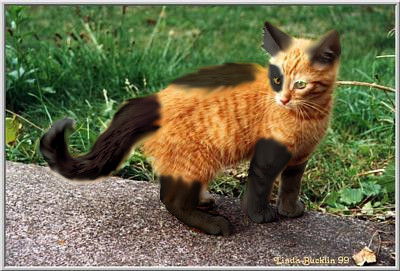 Deadheart/Hareshine- Brown tabby tom with brown eyes. Formerly from EarthClan, died of heart failure and Hollylord when he battled him.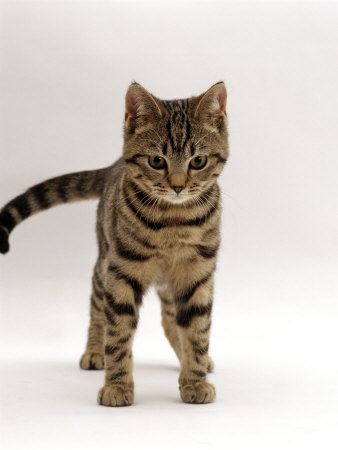 ShadowClan
BlazeClan
Saberstar-Black tom with pale yellow eyes, third generation of Salem, lost last live from age and a deathly prophecy
Half-Clan
Lemonfur-Pale yellow and white tom, died in a battle with a fox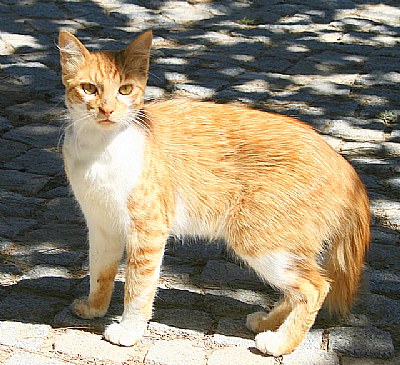 Peachfeather-Gray she-cat, died in a battle with a fox
Grapetail-Gray tom, died in a battle with a fox